Tricolor Technology is invited to exhibit on 16th CPSE Fair
From October 29, 2017 to November 01, 2017, the 16th China Public Security Expo (CPSE) was held at Shenzhen convention and exhibition center. As the most influential exhibition of global security, this CPSE Fair took "new security, new formats and new kinetic energy" as the theme, which attracted thousands of famous organizations and enterprises from home and abroad with hundreds of thousands of viewers participating in the exhibition.
As the leader in audio-visual industry, Tricolor Technology was invited to enter the brand exhibition hall, showing a higher level and higher quality display&control processing equipment and public safety visualization integrated solutions for all industries and fields at home and abroad. And Tricolor gained praise of audience.
Public security is the cornerstone of national security and stability. The economic losses caused by public safety problems in China are equivalent to 4% of GDP each year. Public safety problems such as terrorist attacks, fires, public places, stampede, dangerous chemicals, leaks and explosions and major traffic accidents will seriously threaten public facilities, environment, life and property safety.
How to establish an effective means to process security crisis timely, rapidly and intuitively, as well as breaking through the traditional mode of simple signal processing, providing a more comprehensive perspective of the emergency response center which becomes the emphasis of public security information.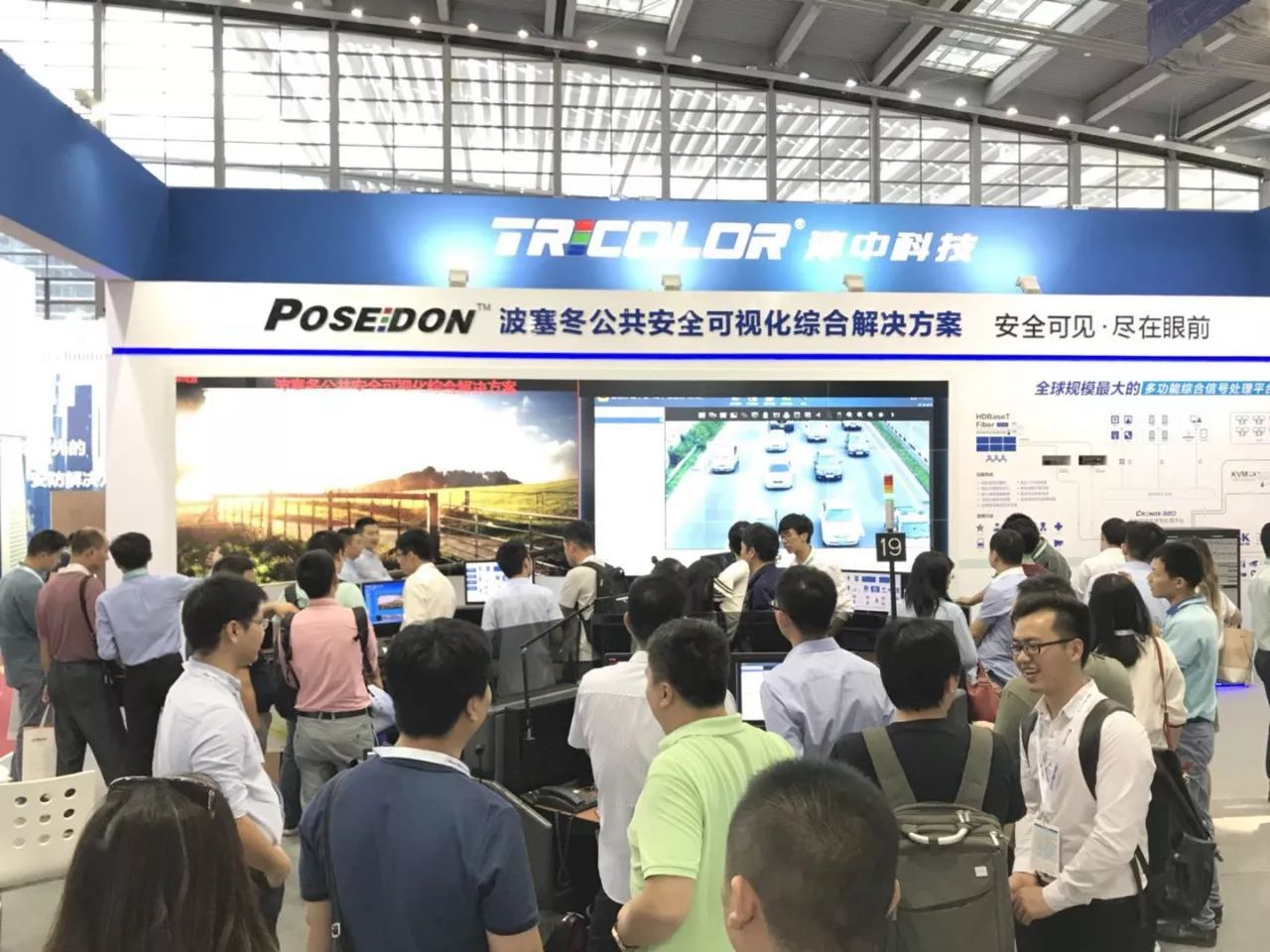 In this exhibition, Tricolor Technology launched POSEIDON Public Security Visualization Integrated Solution, cloud system combined with the advanced technology of video processing and network based, set display, control system as one of the solutions for public safety in the field of visual display and control tailored.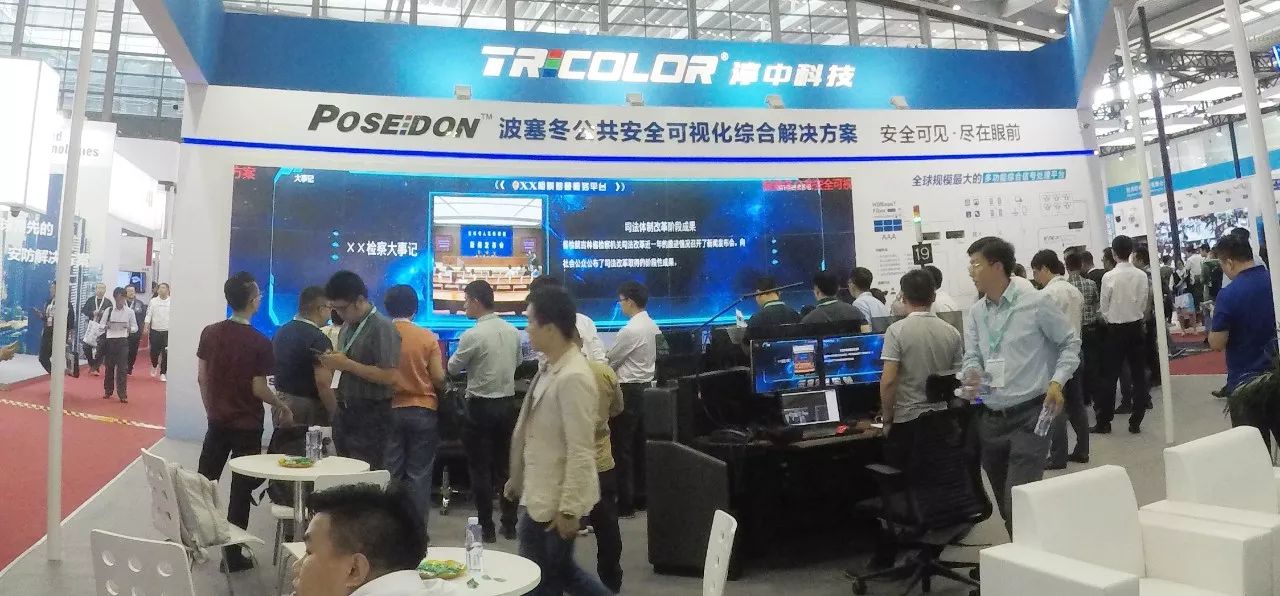 Sophisticated technology innovation frontier, fast operation and stability are due to the distributed network architecture, a variety of mixed signal access support, mosaic screen synchronization technology. It supports IP based KVM, ultra high resolution image display, central control management,audio/video recording , visualization terminal and multiple users management which is a valued display&control solution and is applied in some large projects home and abroad.
As the highlight of this exhibition, the world's leading multiple function integrated signal processing platform CRONOS320 attracts audience's attention when it appears.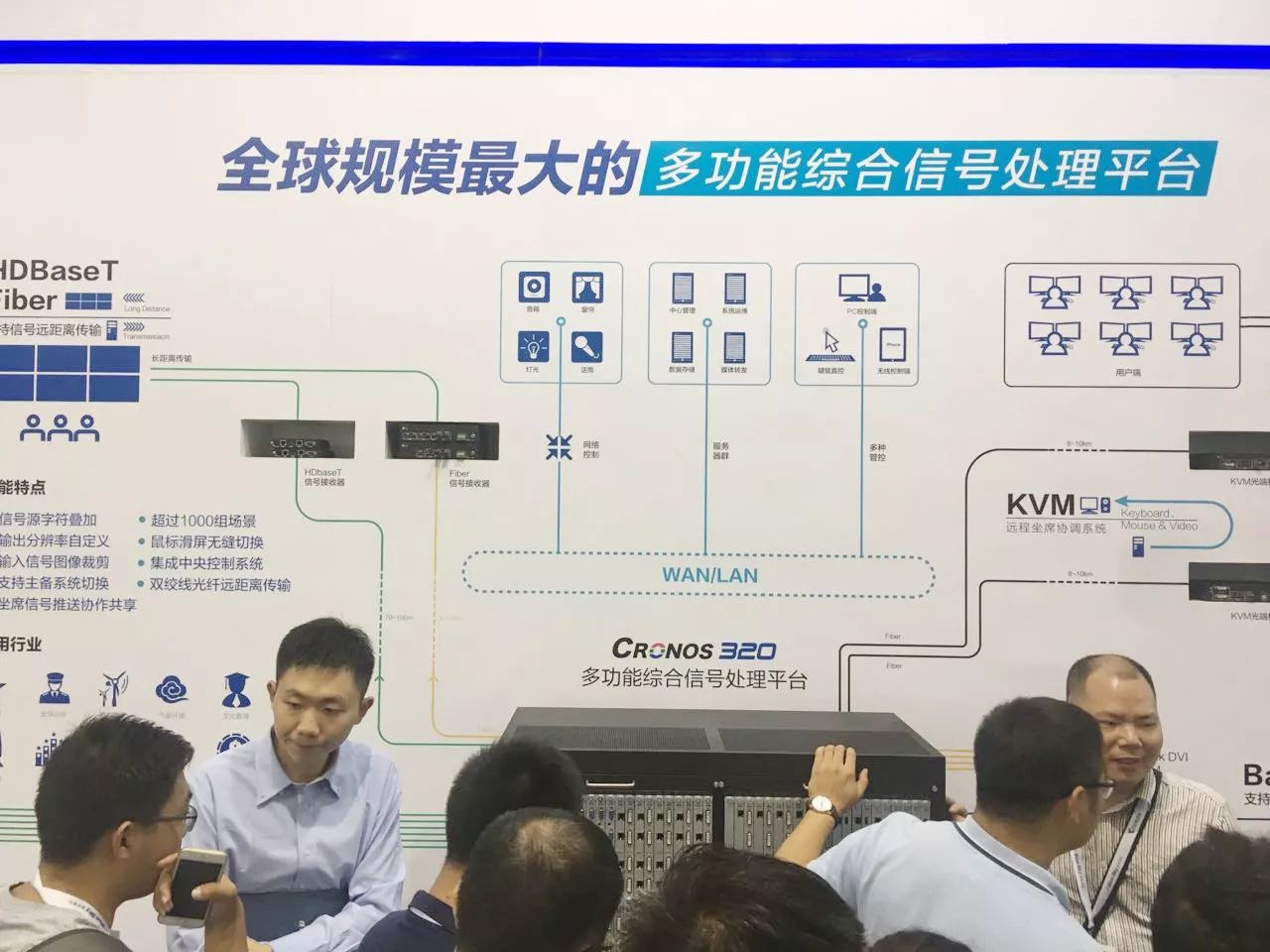 The pure hardware design and modular configuration ensure the absolute stability and reliability of the equipment operation, single equipment with input and output maximum size 320 * 320, which is absolutely second to none in matrix products, which is a disruptive upgrade of traditional matrices and KVM systems.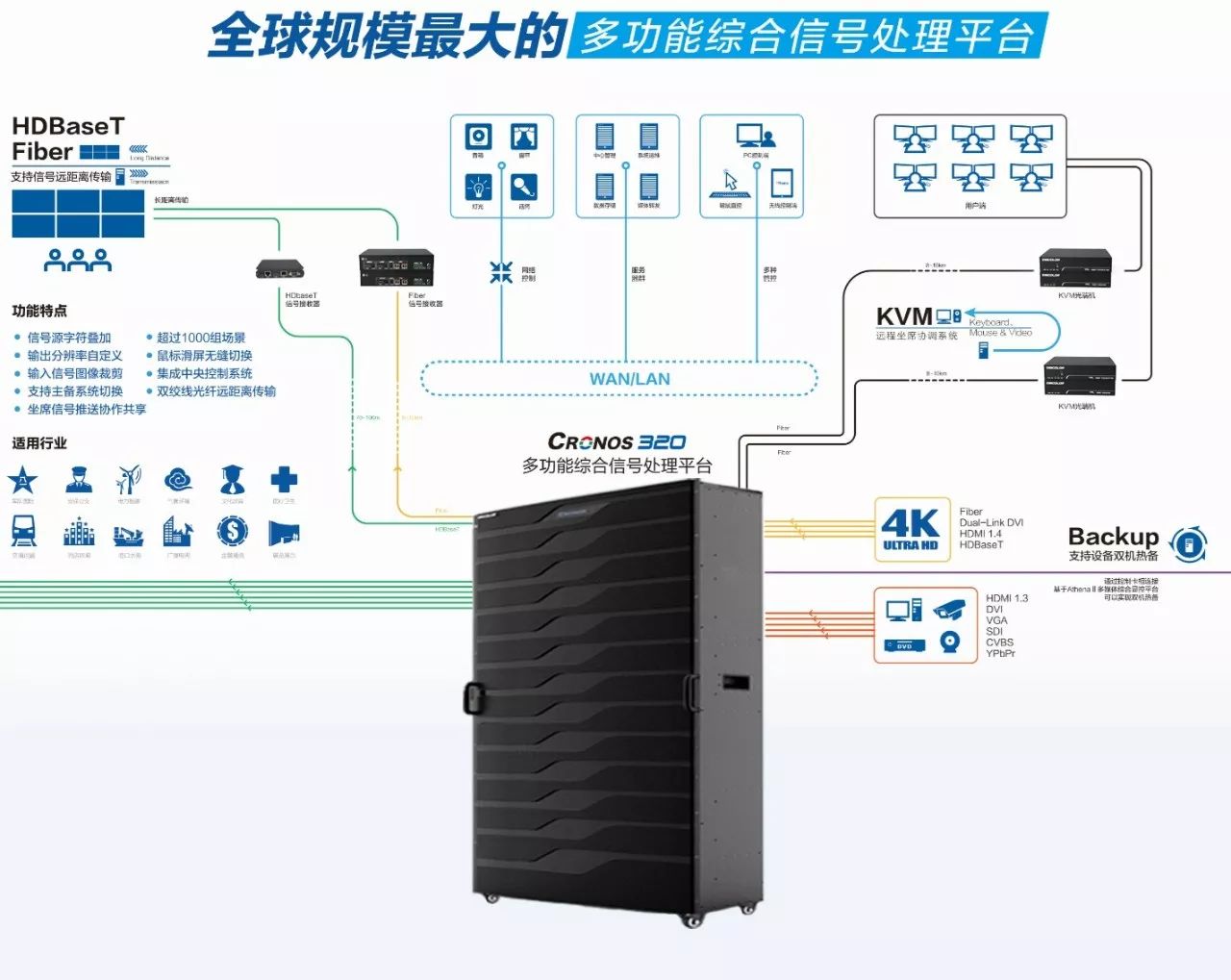 Since the establishment, Tricolor Technology has always been in the industry-leading position, which provides systematic and comprehensive public security display and control solution for customers all over the world.